Careers
ELECTRONICS ENGINEERING TECHNICIAN
The Balancing Company is seeking an Electronics Engineering Technician (EET) to maintain and repair manufacturing equipment, balancing machines, shop machines, and facility equipment.
The EET at Balco performs a variety of duties including the installation, testing, repair, and troubleshooting for a broad range of devices. EETs are responsible for the scheduling and execution of preventive maintenance, repairs, and replacement of machine shop equipment. The EET is responsible for troubleshooting both DC and variable frequency motor controls in order to resolve issues. The EET is responsible for performing board level repairs on PCBs as well as servicing 480V, 240V, and 120V electrical equipment.
The ideal candidate should possess a sense of urgency for completing repairs and improvements, while displaying professionalism at all times. This position relies on the ability to work effectively in a team and the ability to build positive relationships with employees or new people. A successful EET should be enthusiastic about learning new things and should display a passion for determining the root cause of issues.
Experience Level:
· Previous electrician experience is preferred
· Previous maintenance experience is preferred
· Previous PLC experience is preferred
Examples of Equipment You May Service:
· Hofmann brand balancing machines
· Spin testing equipment
· Manufacturing equipment
· Machine shop equipment (lathes, presses, compressors, etc.)
· Facility electronics
· Office equipment
Examples of Duties You May Perform:
· PCB repair
· Diagnostic testing
· Troubleshooting
· Repair broken Equipment
· Identify and source replacement parts
· Install and service 480V, 240V, and 120V equipment
Compensation:
This position offers competitive pay with potential overtime, 100% employer contributed retirement fund, merit increases, full health insurance, weekly paychecks, paid vacation, tuition reimbursement, $1500 annual medical reimbursement, $400 annual gym reimbursement, and up to $300 in health rewards.
---
Not the position you were looking for? We would love to hear from you!
Please send us your resume and a short summary of your career aspirations.
---
The Balancing Company, Inc. is an Equal Opportunity Employer. Applicants will be treated without regard to race, color, religion, national origin, sex, sexual orientation, marital status, veteran status or disability, as well as other classifications protected by applicable federal, state, or local laws.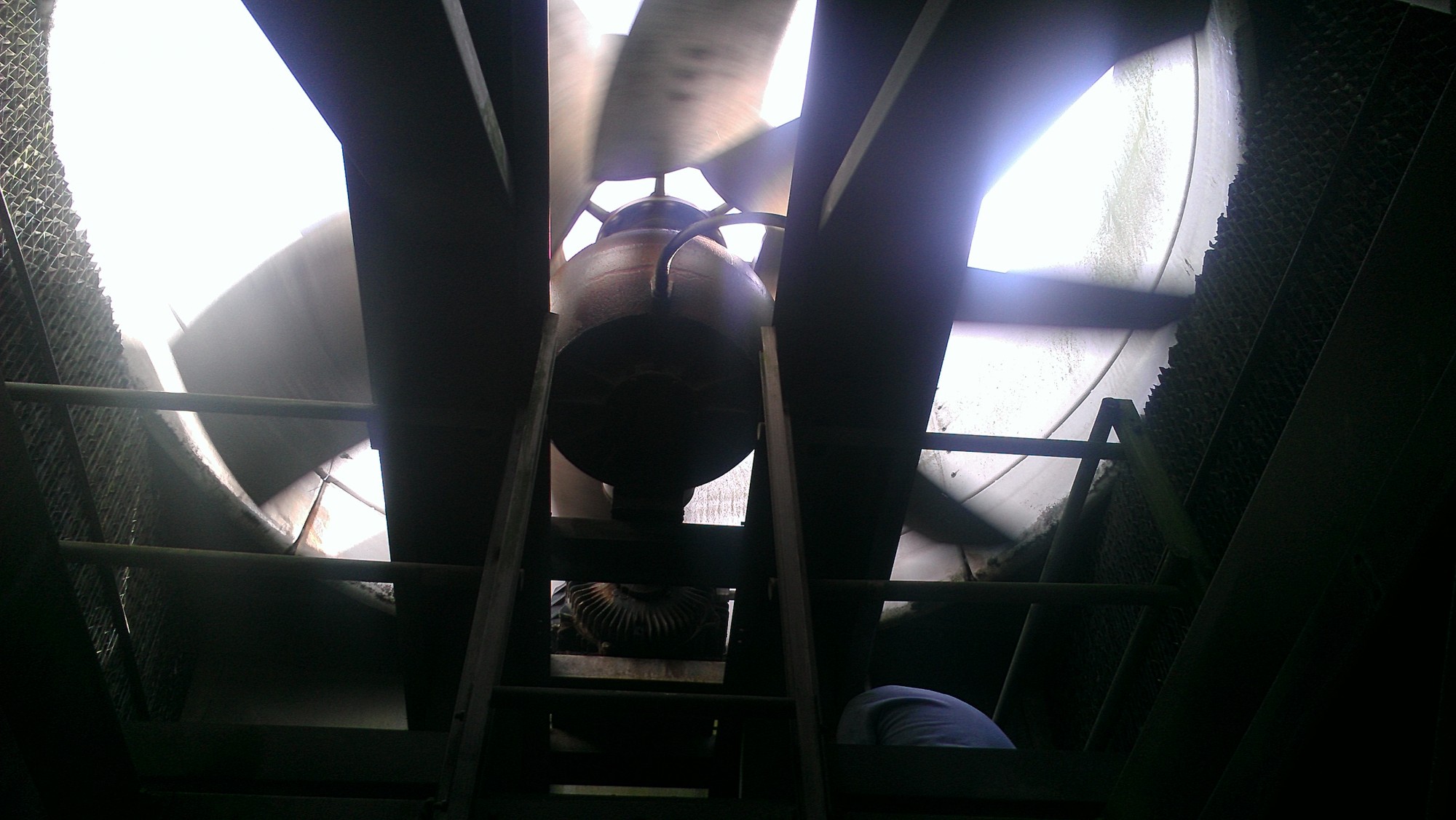 The customer complaint revealed a "sway" in one of the 3 cooling towers that they had on site. Upon arrival, vibration testing confirmed an excessive peak… more View All Projects