Careers
---
CNC Machinist
At Balco, CNC machinists create and repair custom made equipment used in our balancing operations. Machinists at Balco use CNC mill and CNC lathe machines, as well as manual machines, to accomplish a variety of different tooling solutions for our customers and team.
Experience Level:
Previous CNC machining experience preferred
Experience working from schematics and engineering design drawings is preferred
Experience operating a wide variety of metalworking tools and machines is preferred
Experience using calibrated measurement tools is preferred
Ability to hold very tight tolerances is preferred
Examples of Parts You May Create:
Shafts
Arbors
Plates
End Bells
Fan Hubs
Sleeves
Interference Fit Components
Sleeve Fit Components
Examples of Manual Machines You May Operate:
Lathes
Mills
Drill Presses
Saws
Grinders
Air Tools
This position offers a competitive compensation package with full benefits, annual profit sharing, merit increases, weekly paychecks, and paid vacation.
Job Type: Full-time
Pay: $20.00 - $30.00 per hour
---
Administrative Assistant Internship
The Balancing Company is seeking an Administrative Assistant to review, process, and organize shop orders from the moment parts enter the door to the day they are shipped to customers. Candidates should be currently enrolled, and actively pursuing a degree, at an accredited institution with a projected graduation date in May 2021.
The Administrative Assistant at Balco performs a variety of duties including creating pack lists, printing shipping labels, scheduling shipments, organizing shop orders, invoicing payments, and speaking to customers for information. Administrative Assistants are responsible for data entry, organizing paperwork, filing paperwork, and most importantly ensuring paperwork is accurate and free of any errors. Administrative Assistants frequently use computer software, answer telephones, direct calls, scan large amounts of documents, and process payments.
The ideal candidate should possess a sense of pride for completing tasks with precision while extending compassionate treatment to customers and coworkers. An ideal Administrative Assistant will be able to use their listening, speaking, and comprehension skills to prioritize tasks and ensure all work is completed in a punctual and accurate manner. This position relies on the ability to work effectively in a team and the ability to build key relationships with customers, fellow employees, and new people. A successful Administrative Assistant should be enthusiastic about learning new things and should display a passion for identifying how they can help the people around them.
Experience Level:
· Previous Microsoft Windows software experience is preferred
· Previous JobBoss ERP software experience is preferred
· Previous digital and paper filing experience is preferred
· Previous invoicing experience is preferred
· Previous shipping experience is preferred
Examples of Tools You May Use:
· JobBoss ERP software
· Software for couriers such as UPS and FedEX
· Address Books
· Microsoft Windows computers
· Office equipment
Examples of Duties You May Perform:
· Prepare outgoing shipments
· Assist coworkers with administrative tasks
· Organize completed paperwork
· Process invoices
· Answer and direct telephone calls
· Data entry, scanning, and transposing
Job Type: Part-time
Pay: $11.00 - $15.00 per hour
---
Not the position you were looking for? We would love to hear from you!
Please send your resume and a short summary of your career aspirations to HR@balco.com
---
The Balancing Company, Inc. is an Equal Opportunity Employer. Applicants will be treated without regard to race, color, religion, national origin, sex, sexual orientation, marital status, veteran status or disability, as well as other classifications protected by applicable federal, state, or local laws.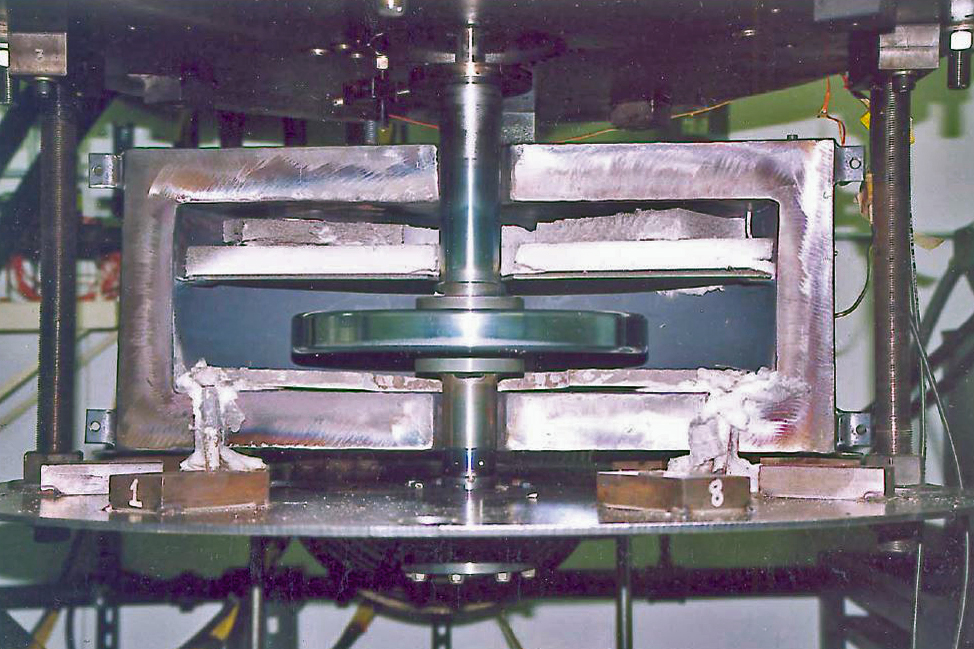 One of our spin testing clients gave us a call regarding conducting spin testing on a Superalloy disk that features concentrations of two different grain structures.… more View All Projects