Services
The Balancing Company maintains 32 balancing machines of various part weight capacities, both horizontal and vertical axis, so the right machine is always available to accommodate customer needs. Whether a single piece or pro...
Our experienced field technicians travel the entire United States to power plants, processing and manufacturing facilities, mines, and ships to balance fans, blowers, and other rotating machinery on-site. Since the equipment ...
Eight spin test chambers in a variety of sizes and speed capabilities allow for testing of parts weighing from a few ounces up to 1500 pounds, up to 48 inches in diameter, 36 inches long, and at test speeds up to 250,000 rpm....
The Balancing Company specializes in expert restoration or replacement of fans and shafts, severely damaged by heat treating operations or by the flow of abrasive or corrosive materials. We also provide mechanical repair, wel...
The Balancing Company's vibration analysis of rotating machinery includes prompt interpretation and reporting of specific findings and recommendations. Each program is tailored to match specific customer requirements.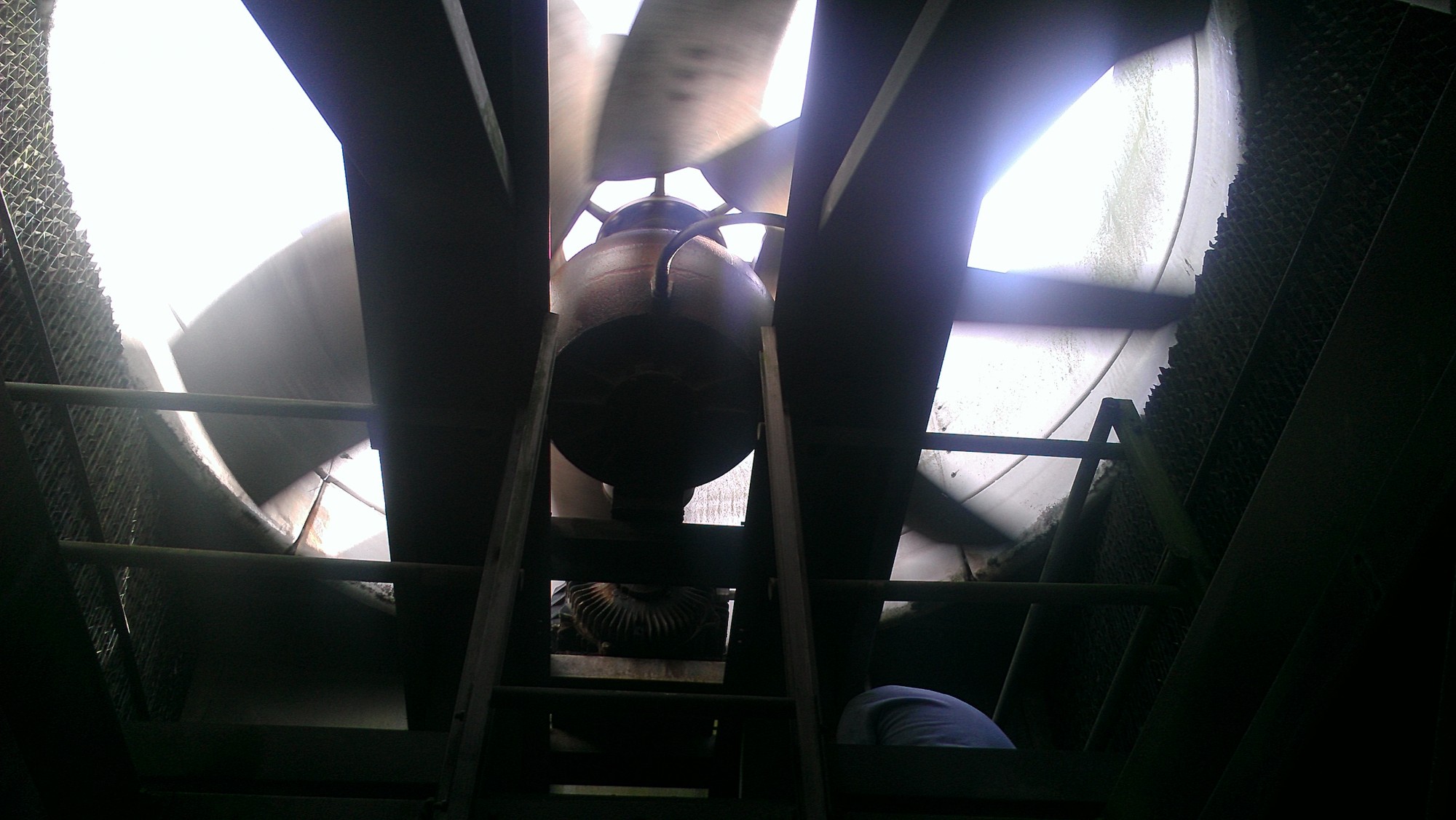 The customer complaint revealed a "sway" in one of the 3 cooling towers that they had on site. Upon arrival, vibration testing confirmed an excessive peak… more View All Projects